Shipment for repairs
While all items can be shipped complete, there is a high probability that the porcelain will arrive to us or returned to you damaged.
Therefore we do recommend that you only send the player (mechanism) part of the item.
If you do decide to send the entire unit, be sure to add packing between the moving parts and the base.
Disassembly:
Remove all moving parts.
Some moving parts like upper body and feet may be screwed on.
Heads and hands are typically pressed on.
If in doubt, please contact us and we can help you get it disassembled.
Do not force parts.
Check for screws before removing any parts. Most moving parts are a snap fit.
If there are no screws the parts can be pulled directly from the music box.
It is sometimes best to wrap the base in a towel to avoid chipping any parts.
Remove the 4 screws and wedges on the bottom of the music box.
Remove the screws, wedges and metal plates.
Disconnect any lights.
Light wires are plugged into the circuit board and can be removed by pulling straight out from the board.
Slide player from bottom of porcelain.
Player should be easily removable from the bottom.
Pack the player well to avoid damage.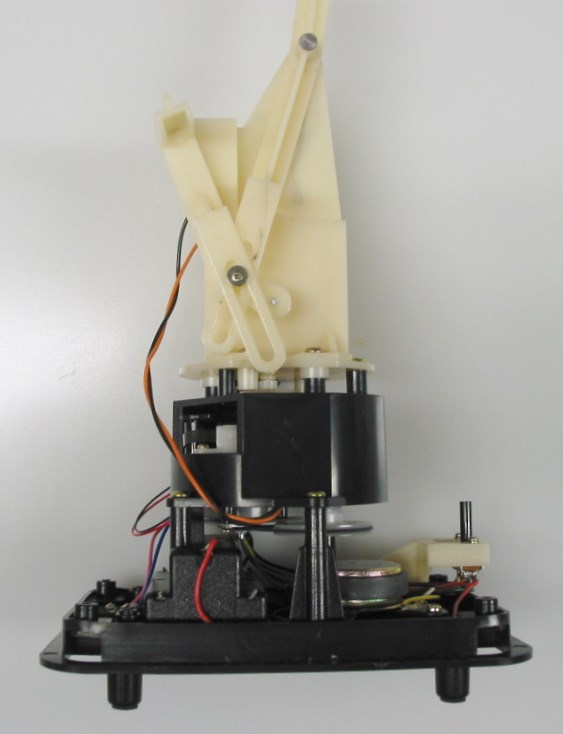 Ship to:
JAG Hobbies
4155 S. Township Road 159
Tiffin, Ohio 44883

Please include return address as well as a contact email address or phone number.
Also include a description of any problems or repairs requested.
Typical turnaround is 1-2 days, depending on extent of the repairs.
Reassembly Notes
Follow the above steps in reverse to reassemble.
Moveable parts snap back in.
Metal pieces, if included, go above the wedges